How To Purchase Electric Fishing Reel Batteries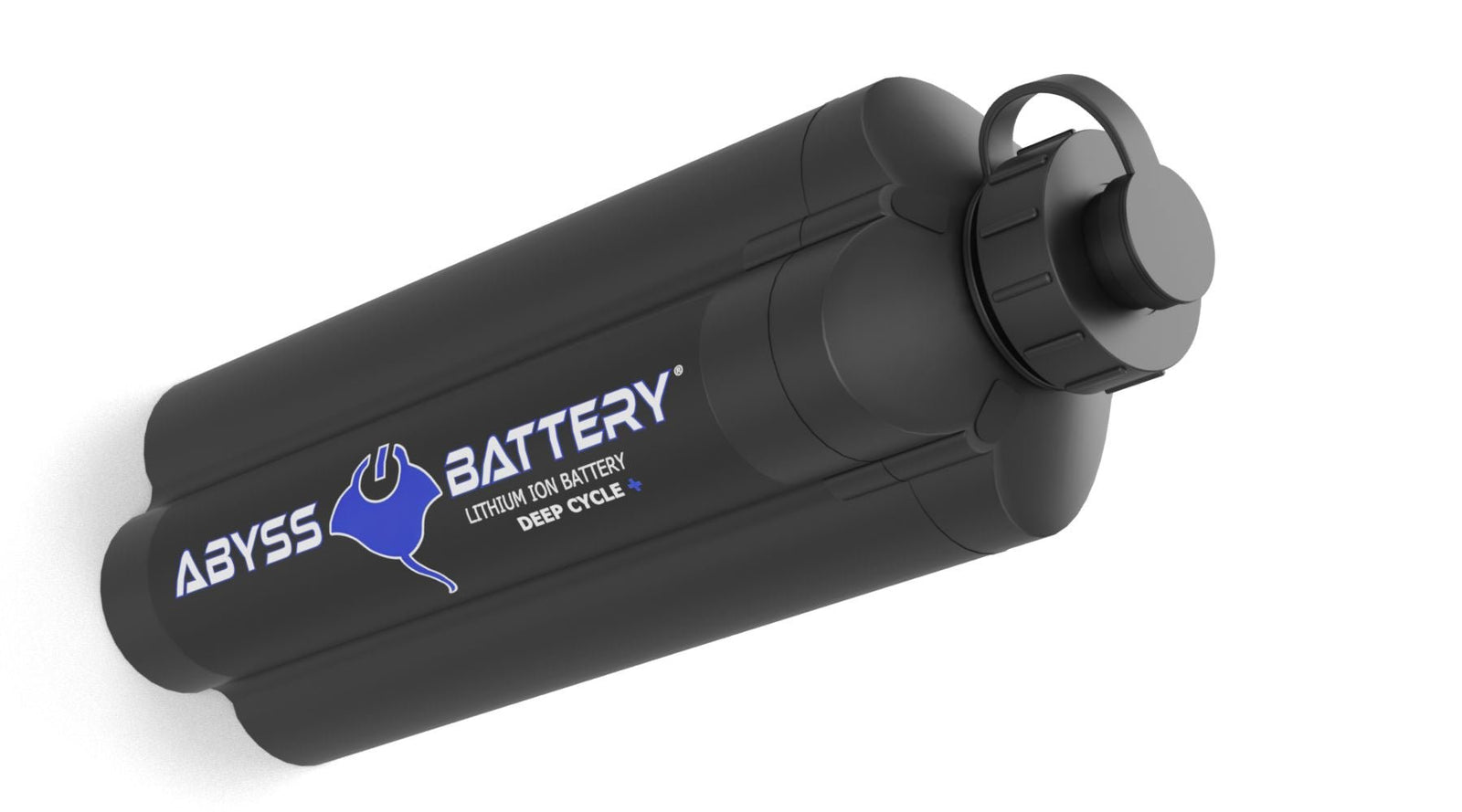 Electric fishing reels are becoming more popular than ever in the fishing community. An electric fishing reel also requires a fishing reel battery, but what should an angler look for?
We answer that question in our guide as we examine the basics and benefits of electric fishing reels and what anglers should consider when purchasing an electric fishing reel battery.
What Is an Electric Fishing Reel?
Before we get into the batteries, what exactly is an electric fishing reel? An electric reel is basically what its name implies—a reel that uses an electric motor to bring the line in for you.
Electric fishing reels are an angler's dream, making fishing—especially deep-sea fishing—much easier on anglers and their bodies. For a long time, electric reels were only used in commercial fishing. Recently, the technology has trickled down to recreational anglers to the point they can be found on most deep-sea fishing expeditions.
When To Use an Electric Fishing Reel
As we discussed, electric fishing reels are common on deep-sea fishing expeditions to bring in those hefty trophy fish that can sometimes take hours to wear down. An electric reel gives the angler another advantage: they can take a break and let the electric motor take over for a bit or finish the job.
While electric reels make fishing in deep waters and fighting fish easier for serious anglers, they also benefit others. Anglers who have a disability or can't properly grip the reel can benefit from motorized help, as well as children and seniors who may not have the strength to reel in a fish themselves. Even if you don't personally use electric reels, it's beneficial to have on onboard for other anglers and guests.
Benefits of an Electric Fishing Reel
There are many circumstances of when to use an electric fishing reel, but what are its benefits? Electric reels make fishing easier, let anglers conserve energy, and offer many advanced features.
Makes Fishing Easier
Have you ever been reeling in a trophy catch and wished you had some mechanical help? You can get just that with an electric reel! Anyone who fishes in deep waters knows how challenging it can be to reel line up or fight against a fish—and an electric reel makes the job much easier.
Electric reels make reeling in your catch easier, but they also come with features like an LCD screen with a depth finder. With an electric reel depth counter, anglers can better know their line and more accurately adjust it to where they want it. With an electric reel, fishing has never been easier!
Fish Longer
Since electric reels make fishing much easier for anglers, it also means that they can stay out on the water and fish longer! Hours of deep-sea fishing and manually reeling in and fishing can take a lot out of an angler, but an electric reel takes the exertion and stress out of intense fishing.
With an electric reel, anglers can conserve energy by letting the reel do most of the work before finishing it themselves. Have you ever had to fight a fish so hard you feel like you can barely lift your arms after? With an electric reel, your arms and shoulders can rest and still reel in a trophy!
Advanced Features
Along with the incredible utility of an electric reel, many modern models come with advanced features that help anglers even more. As we mentioned, some reels feature LCD screens with accurate depth counters and data archives so you can track your catch and its location for future expeditions.
There are many other features that an advanced electric reel can offer anglers like:
Variable reeling speeds and power control
Jigging function
Automatic drag systems
Memory storage
Alarms
Thermos alerts of line temperature
An electric reel can help anglers in practically every aspect of fishing.
How Long Do Electric Fishing Reel Batteries Last?
As with anything electric, electric reels require a battery to function properly, but how long do these batteries last? Many factors influence a battery's charge cycle, but if you opt for a standard and unexceptional battery, it may last only around four hours.
Four hours may seem pretty good, but your electric reel will be useless for most of the day for those all-day and night fishing expeditions. That's why you should consider a deep cycle battery, like our marine lithium units, that can last more than double that.
What To Look for in an Electric Fishing Reel Battery
How does an angler purchase an electric fishing reel battery? What should they look for? It can be a bit confusing if you're unfamiliar with electric reels and their batteries, but we can help!
There are many things to consider with electric reel batteries, but the main considerations for anglers should be the battery's power storage capacity, portability, and amperage draw.
Power Storage Capacity
A battery isn't much use if it constantly needs to be charged again after use. Our lithium batteries for electric reels are the top of the line regarding power storage capacity, with some of our electric reel fishing batteries giving anglers up to 30 hours of power on a single charge!
With Abyss Battery's lithium marine batteries, anglers don't have to worry about their electric reels dying on them in the middle of a big catch!
Lightweight and Portable
Anglers should also look for an easy electric reel battery to carry aboard and carry around. Some electric reel batteries are cumbersome and a hassle to bring on board.
Our electric reel batteries are highly portable and weigh less than two pounds. It's one of the easiest things you can transport on your boat and won't ever be a burden to carry.
Compatibility With the Reel
Not every electric reel battery is compatible with every electric fishing reel. For instance, our lithium electric reel batteries are compatible with some of the most popular models from electric reel manufacturers Shimano and Daiwa.
The last thing any angler wants to do is buy a battery only to find out on the water that it doesn't fit with their reel!
Warranty
The warranty is always crucial whether you're buying a battery for your electric reel or new parts for your car. At Abyss Batter, we're happy to offer a manufacturer's limited warranty of up to 5 years of free replacement and an extended coverage warranty of up to 7 years.
We believe in the high quality of our products, but just in case something should go wrong, we've got you covered.
---
2 comments
---
---