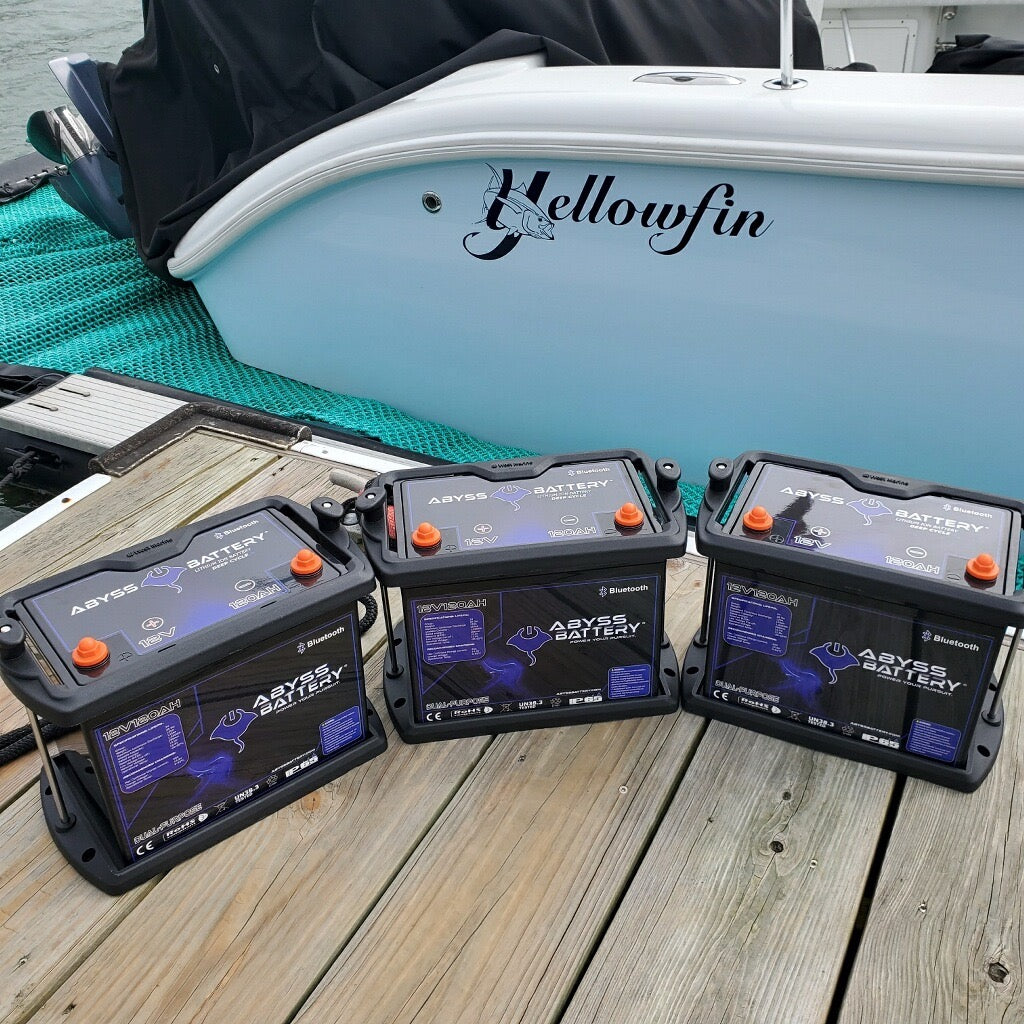 See our gallery of installations
Lithium Batteries in the Marine Industry
At Abyss Battery, we harness the boundless energy of the ocean's depths to empower life's exhilarating moments. Inspired by the unfathomable power of the sea, our mission is to deliver innovative, dependable, and eco-conscious battery solutions for a sustainable future. As pioneers in the industry, we are committed to staying at the forefront of technology and exceeding the expectations of our customers, ensuring that you can confidently navigate the ever-evolving world with the support of Abyss Battery.
ABYSS (e`-bis)
comes from the Greek word Abyssos meaning "Bottomless, Boundless, and Immeasurable"
The Unfathomable Depths of the Ocean are the world in which we are deeply rooted and from where we draw our name and inspiration.
Certifications & compliance
We only use cells listed with UL standards entities
QUALITY AND ENVIRONMENTAL MANAGEMENT SYSTEMS (ISO Certified) ISO 9001:2008 Quality Management System ISO 14001:2004 Environmental Management System IEC/UL 62133IEC62133 certifications and additional laboratory services are available as required
by our OEM clients.