One 36V vs. Three 12V Marine Batteries: Pros and Cons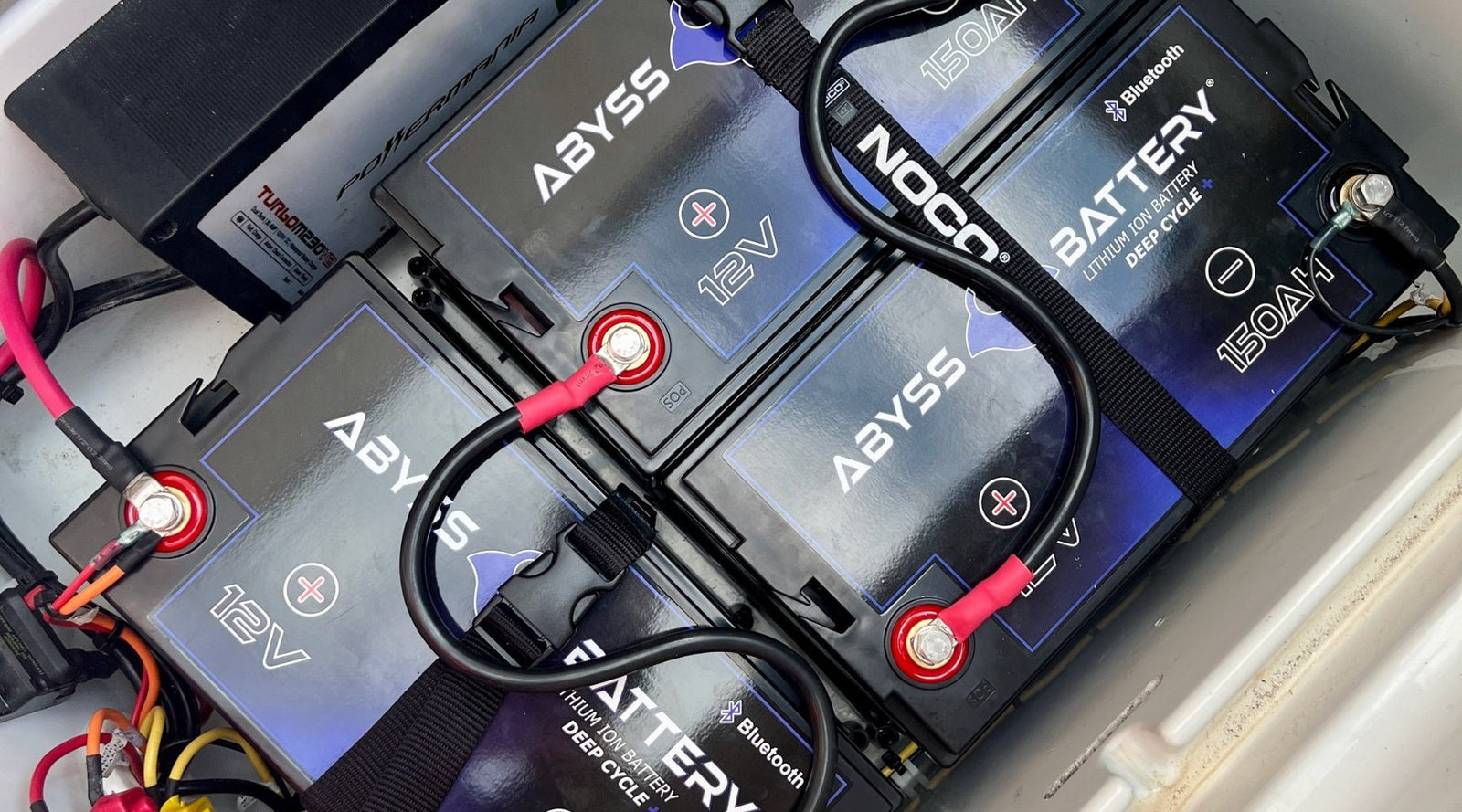 Battery voltage is something you'll need to carefully consider for your boat because you have multiple options available to you. For example, you'll commonly see some trolling motors that require 36V, but that leaves you with a few different ways to reach that voltage. In this article, we'll examine the pros and cons of using one 36V battery versus using three separate 12V batteries to determine which will work better for your boat.
Using One 36V Battery
Assuming you're using safe and efficient lithium batteries, you won't need to worry about the maintenance that some lead acid batteries require. This means using one 36V battery has the same maintenance requirements as using three 12V batteries. However, there are some reasons why you might want to stick with one larger battery.
Benefits
One of the biggest benefits of using one 36V battery versus three 12V batteries is the amount of weight. Installing and storing your battery is much easier if you only have one of them, and it will reduce the overall weight you're lugging around on your boat. You won't have to figure out the safest way to chain multiple batteries together, either. For smaller boats, such as basic fishing boats, one battery might be your best option.
Downsides
Charging a 36V battery does require a specific 36V charger. You can't use 12V chargers for recharging, even though they are much more common and easy to find. If you can find a good 36V charger, you're in the clear to trust just the one battery.
Using Three 12V Batteries
Using three 12V batteries might seem more of a hassle, but there are a few valid reasons you might prefer this setup. Take a look at the pros and cons of trusting three 12V batteries instead of just using one 36V battery.
Benefits
Diversifying your power into multiple batteries means you aren't reliant on one battery for everything. Should something go wrong with one of your 12V batteries, you aren't completely out of luck and stranded. Despite being more weight overall, having three separate batteries does mean you can spread them out and distribute that weight a little more evenly across your boat. As we've mentioned, finding a charger for 12V batteries is also much easier than the alternative.
Downsides
Connecting each battery in sequence can take a little more electrical knowhow and does result in more wires and connection points. Having more connection points creates more areas that can corrode over time.
Whether you decide to go for three separate batteries or you're ready for a 36V lithium trolling motor battery, Abyss Battery can get you what you need. Keep your boat running smoothly with the right battery setup from Abyss.
---