What To Look For in a Marine Battery Supplier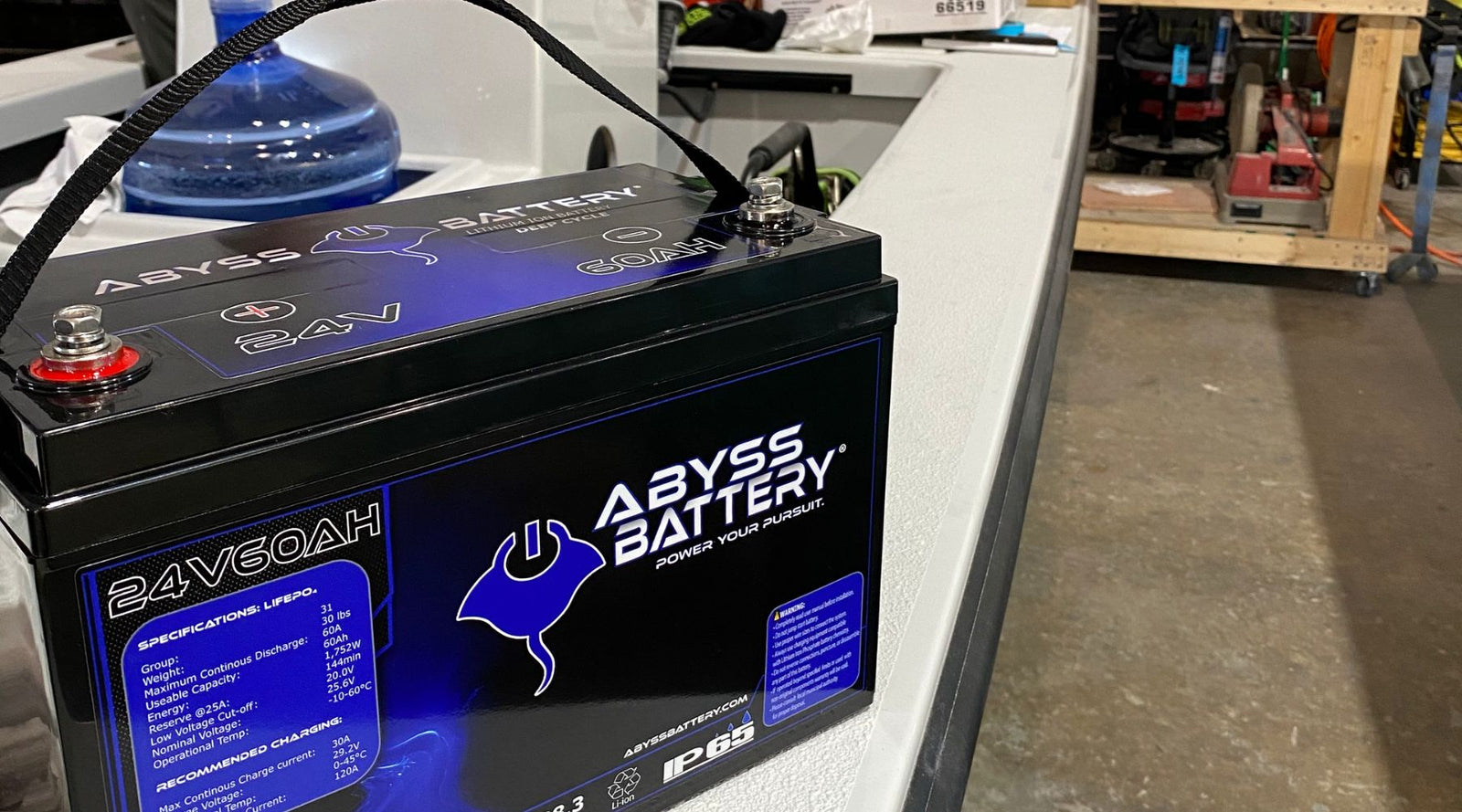 A quality battery supplier is vital to a thriving business for marine dealerships and OEM manufacturers. If you're looking for a new marine battery supplier, our guide can help by showing you the key things to consider.
Reliability
As a marine battery dealer, you depend on your supplier to not only provide quality products, but to also provide first-rate service and support as well. Reliability is obviously important, but how do you judge if a supplier is dependable before working with them?
Pro Tip: If you're considering joining a supplier network, consider contacting other dealers currently in the network and asking about their experience with the supplier.
One way to judge a supplier's reputation is by looking at their history and current relationships with OEM manufacturers and dealers. Abyss Battery, for instance, has a network of over 70 marine dealers and manufacturers—and you can't build that kind of network without being reliable!
Support
Dealers also need to look for support from a marine battery supplier for services and technical help. At Abyss Battery, we take pride in supporting our dealer partnerships with services like:
24/7 factory direct ordering
Free demonstrations
Free battery rack displays
Certified warranty & service training
We want our dealers to succeed to their greatest potential, so we stand behind them with our wealth of support services to help their operations be as profitable as possible.
Quality Products
Of course, a supplier isn't worth much if they don't provide their partners with quality products! At Abyss Battery, that's no worry because our lithium boat batteries for sale and other products are of the highest quality.
Out lithium marine batteries last longer than lead-acid units, offer greater power storage capacity, and are even lighter than the competition. Regarding quality, Abyss Batter ensures its dealers are provided with the finest lithium battery products.
How To Become an Abyss Battery Dealer
If you're interested in joining the Abyss Battery family and becoming a dealer, great! You'll need a few things—verified marine business trade references, facility with business hours, a business license, and a federal tax ID.
If you've got all that, you'll need to fill out one of our new dealer inquiry application forms and send it to info@abyssbattery.com. It should only take a few minutes to provide some basic information, and then we'll be in touch with you shortly about joining the Abyss Battery network!
---